Dr. Kenawy Professional Line Products Review (click play)
Testimonials (click, drag & scroll to read more!)
10/27/2020

Dr. Kenawy's InflamMove = MIRACLE!

I suffer from degenerative disc disease - was in constant pain - feeling miserable - now after taking these, I have little to no discomfort. 

My life is back !!! 

Thank you !!

Barbara
July 27, 2020

To: The Staff Olive Leaves

Thanks for suggesting these products. Its the Best-Dr. Kenawy's Women's 50 Billion Probiotic. I have tried many Probiotics for Women with UTI and Vaginal health for years! So Happy I found one that really works!

Thanks to all,

Sherry B.
07/02/2020

I'm a retired USAF Veteran. I've suffered from chronic lower back and hip pain for a period of time. I've used several meds that provided little to no effective relief. I didn't want an opioids, only wanted a natural product.

I tried "InflamMove", one of Dr. Kenawy's professional formulas and the results were amazing.

Two thumbs up to a superb and all natural product..

Sincerely,

E. Thurmond
02-07-2020

My husband has tried everything, from Rx, over the counter topicals with lidocaine, and various CBD topicals. He loves Dr. Kenawy's Pain Cream. He was a skeptic but by day 2 he couldn't deny it was doing much to relieve his pain than anything else he had used.

Doris & Jim P.
01-02-2020

Dr. Kenawy's Pain Cream is a real hit with me. It relieves my lower back pain for hours. Before I tried his cream, I was using prescription Diclofenac 3.5% and it was quiet expensive. I'm glad you have me a free sample one day, Since then I have bought 2 bottles and told many people I know about how good it is. I will continue to use it.

Sincerley,

S. D.
12-05-2019

Have had shoulder pain for several years. Had steroid shots for 4 years in a row trying to avoid, inevitable rotator cuff surgery. met a wonderful chiropractor who has helped for 3 years. Dr. Kenawy's Pain Cream has made it where I can lay on my shoulder at night without pain, I highly recommend it!

Randy W.
06-22-2019

I am a 62 yr old African American in fairly good health, suffering from elevated blood pressure and arthritis. I started 3% Carun CBD Oil about 3 months ago and I will not get off of it.

I push my mother in a wheelchair to church every Sunday. It would take my hip flexors a week to stop hurting. I started the Carun CBD oil and it was better in 3 days.

In Feb. I was on 3 blood pressure meds, since starting Carun Oil I am down to 1.

Charlotte
01/13/2018

Dear Pain Sufferers, 

I have suffered from chronic back pain and arthritis in both of my hips and knees for over 10 years. I've used muscle relaxers and hve had several steroid injecions. I hate pain pills so I only used them if I couldn't stand the pain. Last Friday 1/5/18, I went to Dr. Kenawy's Office with Sciatic Nerve Pain in my lower back and both legs. I was asked if I was open to using a homeopathic treatment, I said that I would try anything to ease my pain and help me walk. Fifteen minutes after placing 5 drops of 6% Carun Oil under my tongue I was able to walk across the room without crying out in pain. I couldn't believe it. I still had some pain but nothing like I had when I went in for my doctor's appointment. about an hour after putting the drops under my tongue, I was totally pain free and able to go shopping. I have continued to use the drops over the past week I feel like I'm a normal person again! Instead of sitting in the recliner all weekend resting my joints, I am able to do things I used to enjoy with my family. My whole life has changed!

My prayer is that anyone and everyone who suffers from pain or anything that affects their daily lives, would learn about and try Carun Oil. It's truly changed my life. 

Kim (57 Years old)
31, October 2017

I have been using 3% Carun CBD oil for several months now. I have been amazed at how much it has helped my Fibromyalgia and Rheumatoid / Osteoarthritis symptoms. It has helped to calm the aches, numbness, and nerve pain.

My son, who is 27, has also benefitted from using it daily. It has lessened his symptoms of severe anxiety and Bipolar disorder. He says he can definetly tell a difference since using it.

Sarah J.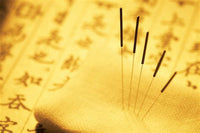 Acupuncture 101
What is Acupuncture?
How Does it Work?
How does Chinese Medicine Differ from Western?
Can Western & Chinese Medicine be Combined?
What types of Conditions are responsive?
What about Healthy people?
Does it Hurt?
Is it Safe?
How long does Treatment take?
How do you feel after the Treatment?
Learn More Here